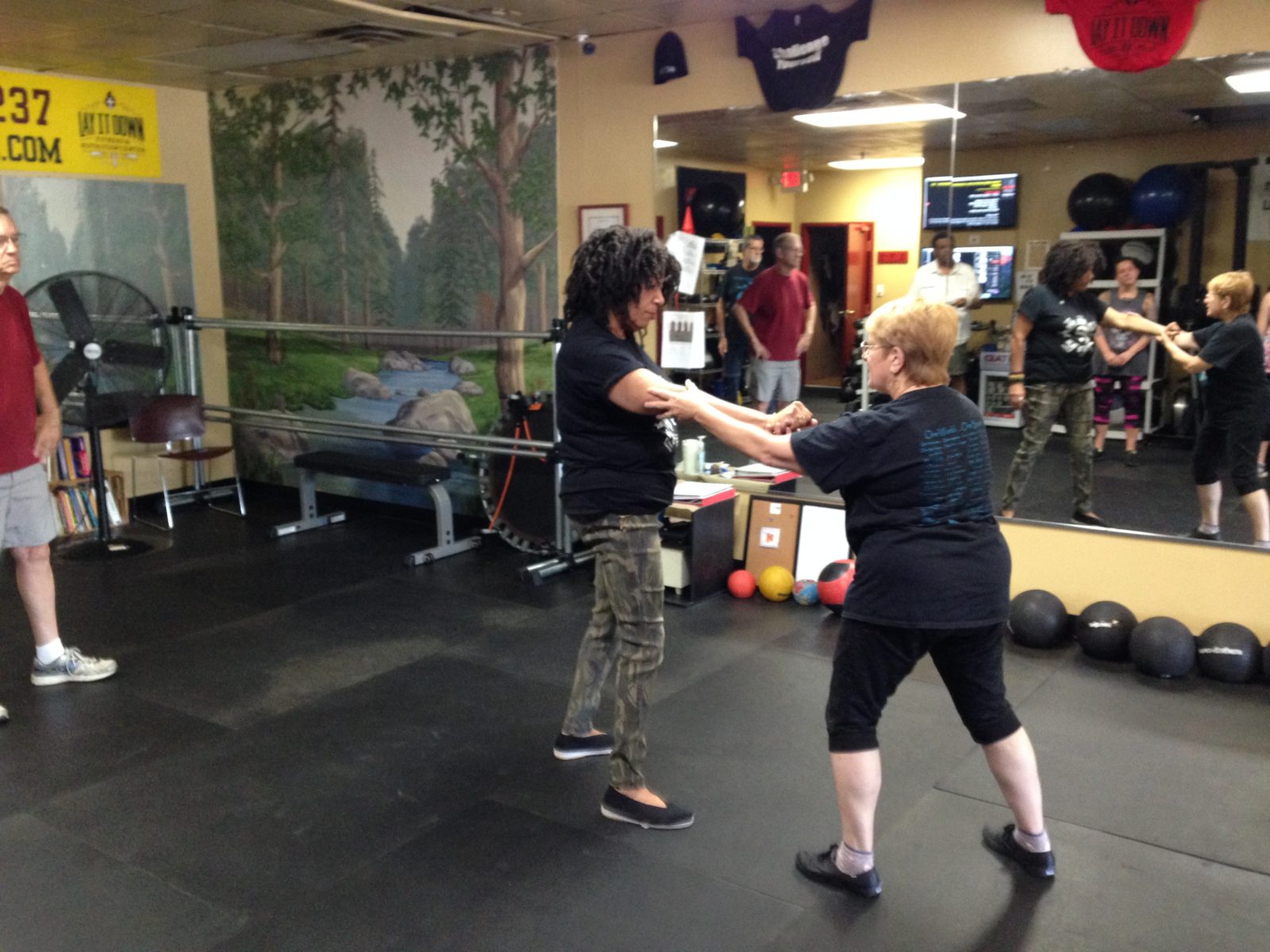 Jan Stittleburg has taught various forms of Tai Chi and Qigong at fitness centers and senior centers for over 15 years, introducing the slow moving martial art to hundreds of beginners. She enjoys the looks on their faces as they realize the benefits of slow, thoughtful movement, and the amazement as they realize the hour of Tai Chi actually produced a sweat! Students range in age from 8 to 97! Classes include seated classes, gentle stretching for those with limited movement, standing Qigong, and more advanced Tai Chi formsets.
Jan first started Tai Chi in 1999 with Yingzhang Wang, of the Tai Chi Academy of Wushu and Acupressure. In 2001, Jan received her Diploma for the 1st Lu of Taijiquan in 64 forms. She also competed in the 2001 International Martial Arts Championship in St. Petersburg, FL, where she received a 3rd place award. In 2003 she received 2nd and 3rd place awards in the same competition.
Jan has since received her Teaching Certificate in the 48 Form with Limited Foot Movement TaiJiQuan, and diplomas in the 1st, 2nd and 3rd Lu (64 form) of Taijiquan, 36 form Tai Chi Stick, 32 form Tai Chi Sword, 48 form Taijiquan, 13 form in Chen, Wu and Yang styles, 38 form Chen style, 24 form simplified Yang Style Tai Chi and has taken several seminars in Acupressure from Mr. Wang.
Since 2006 Jan has attended the semi-annual seminars with Master Yun Xiang Tseng, (Chen) a 14th generation Wu Dang Zhang Sanfeng lineage holder and a 25th generation Long Men Taoist Priest. From Master Tseng, Jan has learned Primordial part 1 and Yang Sheng Qi Gong, earning her teacher's certificate. She also learned various other Qi Gong exercises, including Primordial 2, Tai Chi Ball, Bone Stretching Qi Gong, Walking Crane Qi Gong, Kun Peng Qi Gong, Zhong He Qi Gong, and various meditation methods.
In 2011 Jan started classes at Kaikudo with teacher Michael Issa, a fellow student of Master Tseng, learning the Square Foot, 13 form and 28 form styles of Wudang Tai Chi, along with 18 parts, 2 1 & 3 of Qi Gong, 8 Pieces of Brocade, Tai Yi, and Liang Gong exercises.
In October 2011 Jan, Michael and 6 other students of Michael went to China to compete in The 5th International WuDang Tai Chi Tournament, where they placed first in two events. Jan also competed in the solo Tai Chi competion, bringing home a silver medal.
February 2013 marked the start of an intensive instructor program for Jan and two other students in the pilot program with the MingWellness Tai Chi Academy. This program instructed teachers in the Yang style 8 and 24 forms, 5 Animal form Qi Gong, 18 parts one and two of Shibashi Qi Gong, silk reeling and a short form in the Chen style. 200 hours of instruction and practice later, Jan has earned another Certificate of Instructor.
GrandMaster YunXiu Yang has had the patience to work with me through the Wudang 49 form sword set, the 42 form competition sword set and Tai Chi Fan. Her classes were made all the more interesting since she speaks very little English and I speak even less Chinese.
In September 2015, Jan was trained and certified in Tai Chi for Rehabilitation, taught by the world-renown Dr. Paul Lam. This formset is very short but very powerful, and can be done by anyone standing, sitting or even lying down. For more information on Dr. Lam and his programs, please see his website.
In 2017 Jan received training and her certificate as a Life Coach for the National Diabetes Prevention Program. This very important program is a year-long process of education, coaching and encouraging people to live healthier lives.